IN PUBLIC SAFETY, FOCUS IS YOUR GREATEST RESOURCE. MAKE SURE IT'S PROTECTED WITH APX NEXT™.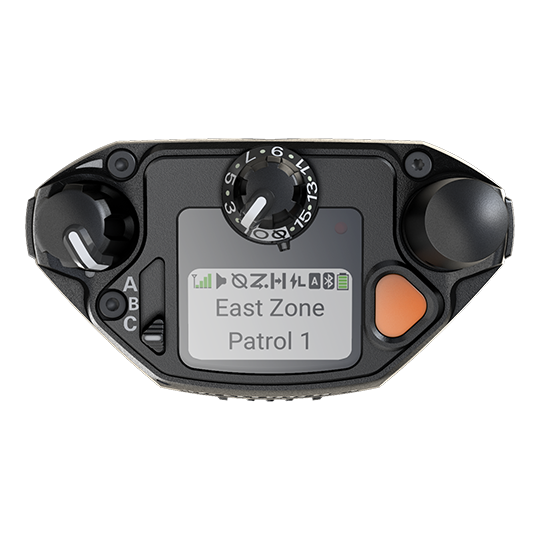 A MASSIVE ADVANCE IN MISSION-CRITICAL VOICE AND DATA Your radio is your lifeline.
APX NEXT is our next step in advancing it. It's designed to military standards for extreme ruggedness. The touchscreen works with or without gloves—in rain, dirt, and dust. Digital mics and high-power speakers deliver our best audio ever, while SmartConnect keeps you connected even beyond your P25 system. The result is a radio that works when you need it, without pause, distraction or doubt.
EFFORTLESS IS ALWAYS IN REACH APX NEXT is designed for effortless usability when everything is on the line. Intuitive knobs and buttons are easily distinguished by touch. A mission-critical touchscreen makes it fast and easy to operate your radio. ViQi understands a huge range of natural language voice commands, so you can operate the radio with eyes-up awareness. Every interaction is simple, fast and logical. You stay focused on what matters—your mission and your safety.
BRING NEW INTELLIGENCE TO THE POINT OF ENGAGEMENT APX NEXT mission-critical apps bring new intelligence to the field. ViQi enables natural language database queries, rapidly giving vital information, and letting dispatchers stay focused on critical situations. And as part of our unique, end-to-end public safety ecosystem, APX NEXT data and operations are secure, and new capabilities can be seamlessly added as your needs evolve.
gives you back time: a cloud-based provisioning system prepares radios before they arrive. Remote updating keeps radios in the field, with zero touch and zero downtime. MyView Portal provides direct access to subscriptions, warranties and licenses, and a range of services helps you manage your operation.
With APX NEXT, your ownership experience is streamlined, so your valuable resources stay focused and ready.
Povezane vesti